Passing of the Peace
According to John's Gospel, the Risen Christ appeared to his disciples as they huddled behind locked doors and offered them the gift of peace (John 20:19). We invite you to share signs of Christ's peace with those with whom you are gathered, or to pass the peace virtually by calling, emailing, or texting your family and friends in our congregation and beyond.
Prayer Requests During This Difficult Time
If you would like your prayer listed in our weekly Fairmount Prayer List which is sent to our prayer community, fill out this form. You can also call or email Pastor Lindsay 216-321-5800 ext. 105 with prayer concerns or to talk to a Pastor.
Going Forth: Offering Our Gifts and Our Lives to God
With gratitude for the grace we have received, we go forth from worship to offer our energy, our hands, and part of our income in service to God. One way we respond to Christ's call is by giving our financial gifts to further God's mission in the world. You may mail a check to the church or make an online offering to support the many ministries of Fairmount Presbyterian Church by clicking the Give Now button in the footer of the website.
Service by Phone
We want to let you know of a new way you can connect to our weekly worship services – by phone! All you have to do is call 216-255-9353 and you will be able to hear a recording of our Sunday worship service.
WHAT'S NEW AND COMING UP…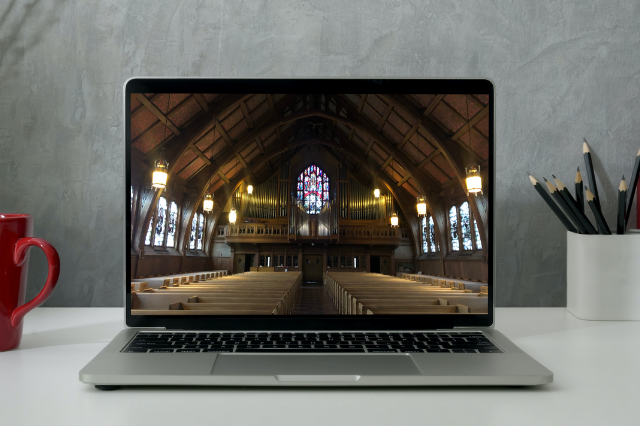 Are you unable to get to church? Do you miss your Fairmount community? Come worship with us in the Online Sanctuary! Peter and Brenda Horth will be...
read more