Thank You! For All The Ways You Give!
MAKE YOUR 2021 PLEDGE
Our Stewardship theme this year is Keeping Connected…this is because we, as a church, are doing just that. Keeping Connected through small groups, through individual contacts, through online worship…we are creating new ways to be present in each other's lives, and for that we are grateful.
View a message from Bourbon Zeigler, Clerk of Session, on Why He Gives
View a message from Peggy Roberts, the Chair of the Stewardship Committee
MAKE A DONATION
The church relies on the generosity of its members and friends throughout the year Click on the "make a donation" link below to make a gift to our general fund, targeted contribution to a specific ministry, or a memorial gift. If you have any questions about donations, please contact Church Administrator Nancy Chism.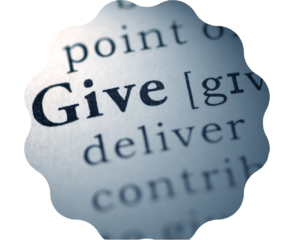 ENJOY THE CONVENIENCE OF ELECTRONIC GIVING
As Fairmount enters a new year, it is important to know what support we can depend on from our congregation members. By knowing what you are willing to commit financially, we are able to better plan for the future. Please consider setting up a recurring giving plan.
Automating your financial commitments means your contributions will be received on a steady, uninterrupted basis.
To set up a recurring giving schedule, click the button below to sign into Realm and set up your recurring giving schedule in your Giving tab.
If you need help, please call Nancy Chism, Church Administrator, at the church during business hours OR email her here, to set up a time to set up your computer, tablet, phone or other mobile device with your personal access. Thank you for all you do to support our mission.
SUPPORT FAIRMOUNT THROUGH AMAZONSMILE!
What is Amazonsmile?
Amazonsmile is a simple and automatic way for you to support your favorite charitable organization every time you shop, at no cost to you. When you shop at smile.amazon.com, you will find the exact same low prices, fast selection and convenient shopping experience as Amazon.com, with the added bonus that Amazon will donate a portion of the purchase price to your favorite charitable organization. You can now support Fairmount Presbyterian Church through Amazonsmile.
How do I shop at AmazonSmile?
To shop at AmazonSmile simply go to smile.amazon.com from the web browser on your computer or mobile device. You may also want to add a bookmark to make it even easier to return and start your shopping at AmazonSmile. Then search for Fairmount Presbyterian Church. In the search box under "Or pick your own charitable organization", type in Fairmount Presbyterian Church, and select the Cleveland Heights option. Then go shopping and know that you are supporting the ministries and missions of Fairmount Presbyterian Church. Thank you!